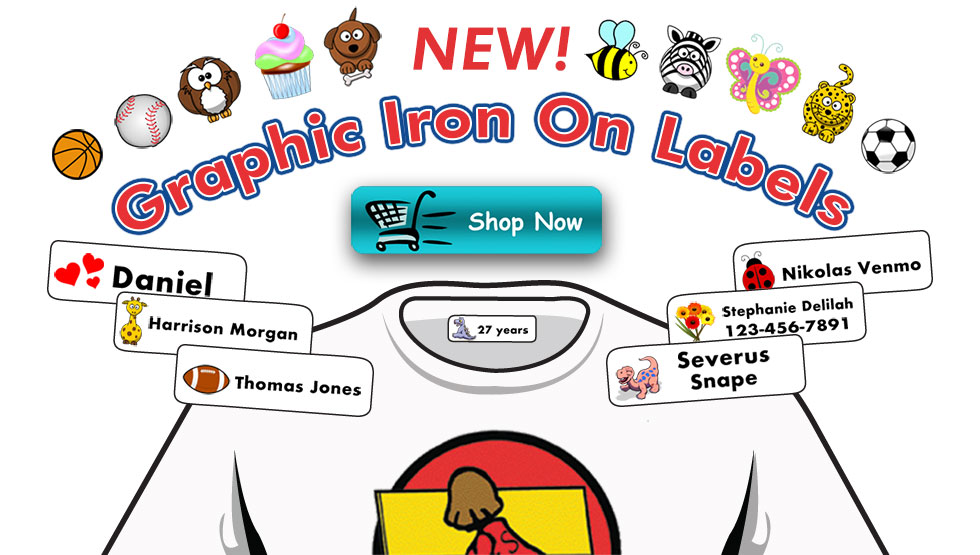 Iron-on and Stick-on Labels
for all Your Clothing & Belongings
Irononmdlabels.com offers a wide assortment of iron-on labels, sticky labels and accessories that may be used on clothing and personal items for summer camp, school, and nursing and long-term care facilities.
We now offer Stick On Clothing labels as well. Check them out!