Graphic Iron-on Labels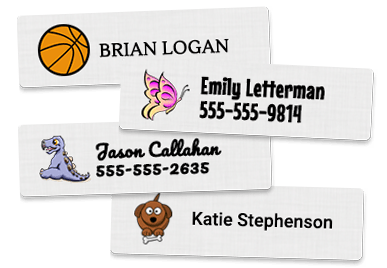 We have created the best iron-on label for the 21st century.
One or Two line iron-on clothing labels with your choice of graphic.
Laundry safe iron on clothing labels are easily applied with household iron. Can be used on both light and dark clothing. Iron-on labels are a permanent and easy way to keep your family's laundry sorted and safe from loss. Label it, don't lose it!!
Create your own custom graphic iron on label, pick from 32 fun clip art images and 8 fonts from our web site.
8 new font styles and colorful clip art available ONLY on custom graphic iron on labels.
Have a special image you would like to use? No problem! Send us your own image for your label. Email a Jpeg image of your own clip art after placing your online order.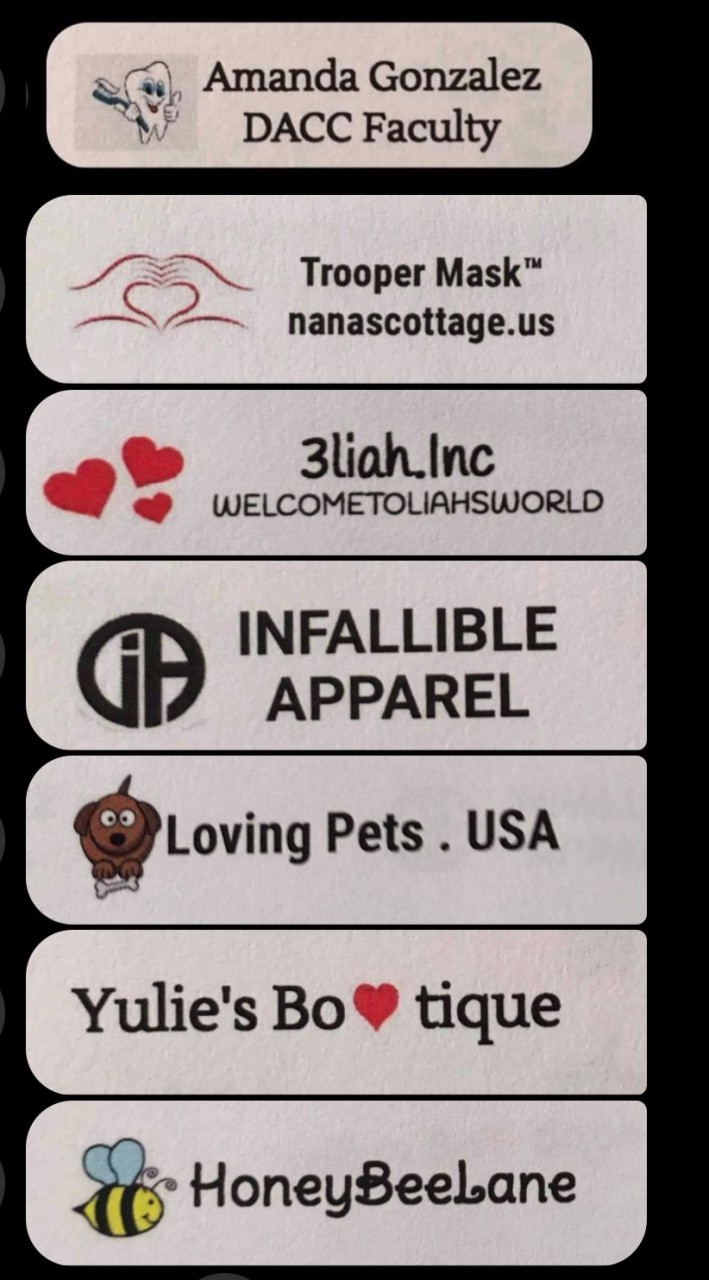 Graphic iron-on labels are also a great way to advertise your company or handmade crafts.
Make iron on labels for all your clothes, for all your family members. Between camp, school, day care, after-school activities, nursing homes, rehab facilities, it's easy to misplace items. And as our many elderly customers have told us, their clothing gets mixed up in the laundry or stolen by other residents. Iron-on clothing labels are a great way to ensure the safe return of your clothes.