Stick On Clothing Labels
Quick solution to labeling any clothing with a care tag!!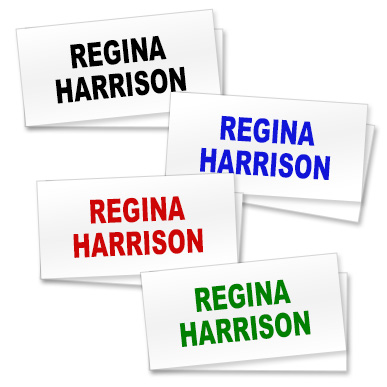 Useful for applying to clothing that can't be ironed! Great for camp, day care, nursing homes, assisted living, and rehab facilities.
Forget irons. Forget sewing. Simply stick this label around the care tag of any garment.
Durable white labels made of sturdy waterproof polyester.
Will stay on through washing and drying
Removable when you are ready to pass on to a sibling, sell or donate your clothes.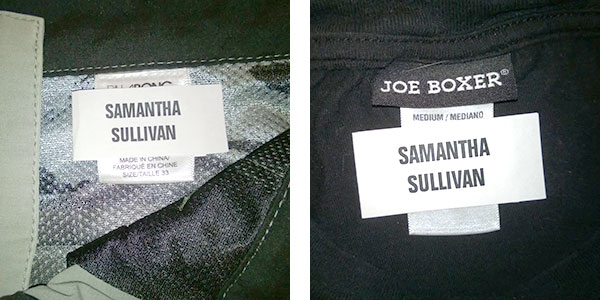 20 labels per sheet
Label size 4" x 1" - fold it to 2" x 1"
$9.99 for 1 sheet
$14.99 for 2 sheets
Your choice of BLUE, RED, GREEN, or BLACK ink printed in bold font as shown.
Are most of your clothes tagless? Order our White Iron-on Labels or our Colored Iron-on Labels.